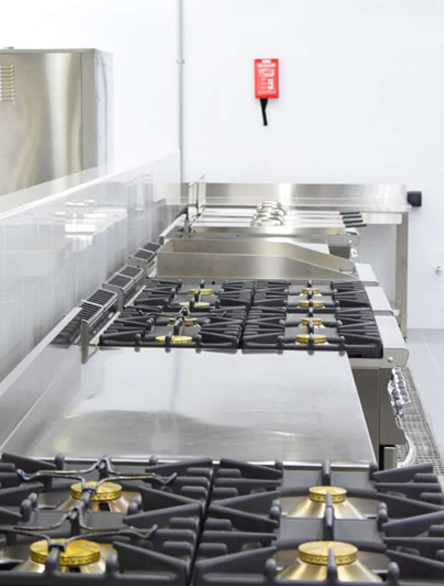 All the food production, processing areas are declared as restricted areas in S.J. Abed General Enterprises Ltd. The areas are clearly demarcated and anybody entering these areas has to wear protective gear as specified. The visitors shall follow the following instructions before entering the process area:
Visitors should come in with prior permission of the department heads, all must wear hairnets & their hands must be washed / sanitized.
S.J. Abed General Enterprises Ltd personnel shall accompany visitors.
When a visitor goes into Process area then he / she must wear plastic disposable aprons apart from gloves.
Remove / Cover loose items like watch, pen, pencil etc.
Visitors with Contagious diseases are not allowed to enter process area.
Photography is not allowed inside the Production Area.
No use of Mobile phones inside the Process hall.
Keep all writing accessories like Pen / Pencils in lower / waist side pocket only.
Visitors shall not touch any products, equipment or machine.
No eatables are allowed inside the process area.
Visitors shall keep all the findings and observations confidential and shall not disclose anywhere.