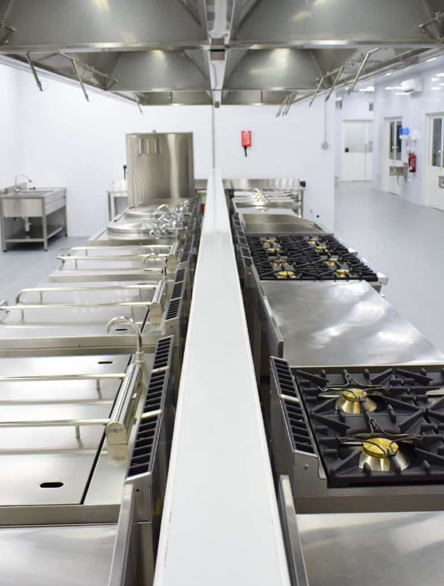 S.J. Abed General Enterprises LTD specialized in Quality bulk Food production and is one of the core competences of the company which includes bulk food production and its accompanying services for various Industrial facilities, Oil and Gas Sector, catering for Top management, production bases to labor camps, and many more. S.J. Abed General Enterprises LTD has vast exposure and expertise with a team of culinary experts to constantly work on developing and creating palatable, versatile, innovative menus prepared in the most hygienic and safe food handling environment.
Highest Hygiene Standards
All our staff members have been trained on the highest standards of maintaining and exceeding the required hygiene levels. To that end, we always employ the latest in equipment and well-maintained gadgets. Additionally, proper regard is given to the protection and conservation of the environment. Every member of our staff is expected to comply with the company's HSE policy and ensures that the standard of the environment is unharmed. We also extend this precedent and personal hygiene is maintained amongst the catering staff in all locations and at all times.
S.J. Abed General Enterprises LTD will be sure to provide you a great sense of mind-peace as you leave the hassle of catering, laundry, management and maintenance to us while you worry about your main tasks at hand. Our operations provide concept and design for a cost-effective quality solution to meet the ever-increasing demand for safer and healthier workforce accommodations.
Our main focus is on the quality of the services provided. We are recognized for our efforts through several achievements that we've obtained such as multiple ISO certifications and HACCP. We practice the highest standards of HSE and QA/QC procedures.