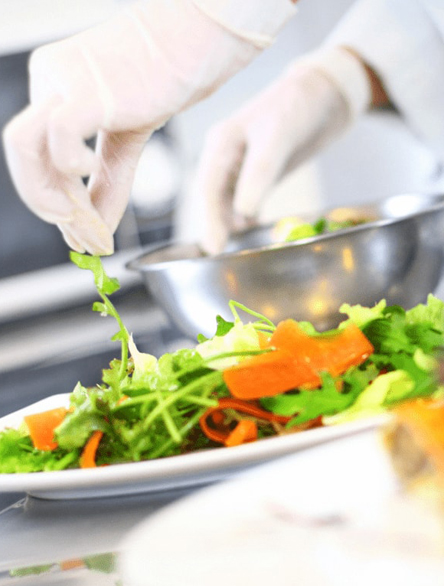 At S.J. Abed General Enterprises Ltd all new food handlers are instructed in these basic rules before starting work for the first time:
Keep yourself clean and wear clean clothing.
Always wash and dry your hands thoroughly: before handling food, after using the toilet, handling raw foods or waste, before starting work, after each break and after blowing your nose.
Tell your supervisor before you handle food if you suffer from any skin, nose, throat, stomach or bowel trouble and infected wound. You are breaking the law if you do not. This is particularly important if returning to work following an illness.
If you have to visit the doctor please remember to say you are a food handler.
Tell your supervisor if anyone in your accommodation is ill.
Make sure cuts and sores are covered with a waterproof dressing which can be easily seen, e.g. blue.
Avoid unnecessary handling of food.
Do not smoke, eat or drink in a food room, and never cough or sneeze over food.
If you see something wrong - tell your supervisor.
Do not prepare food too far in advance of service.
Keep the preparation of raw and cooked food strictly separate.
Clean as you go. Keep all equipment and surfaces clean.
Follow any food safety instructions either on food packaging or from your supervisor.